As more and more of us look into more cost-effective and eco-friendly methods of local traveling and work commuting, the folding bike is an obvious solution.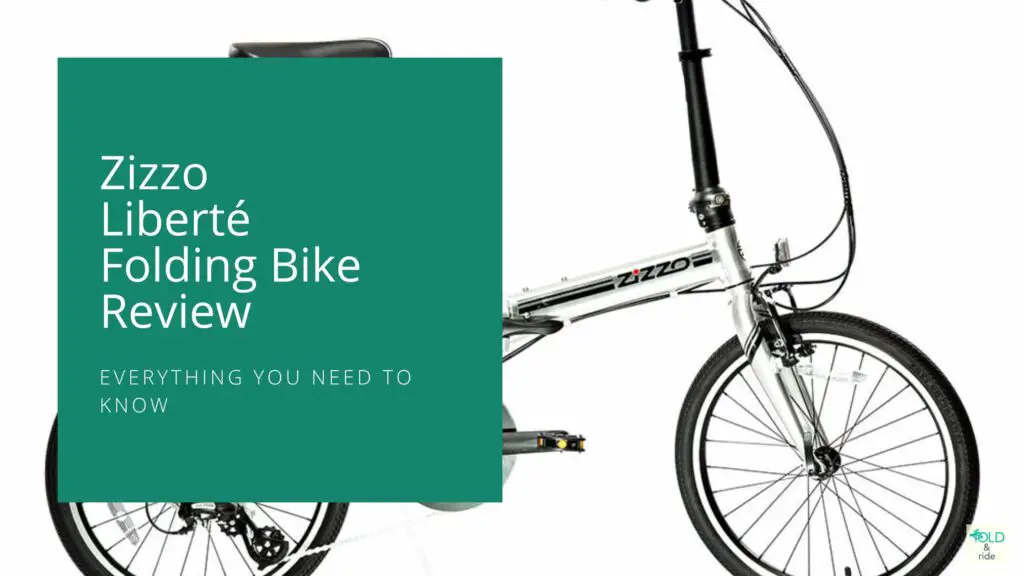 As an Amazon affiliate, we earn from qualifying purchases.
They're practical, easy to stow, and you can even tuck yours under your desk and keep it out of the way of harsh weather or opportunist thieves!
So, with this in mind, we look at the Zizzo Liberté Folding Bike and everything you need to know!
Zizzo Liberté Folding Bike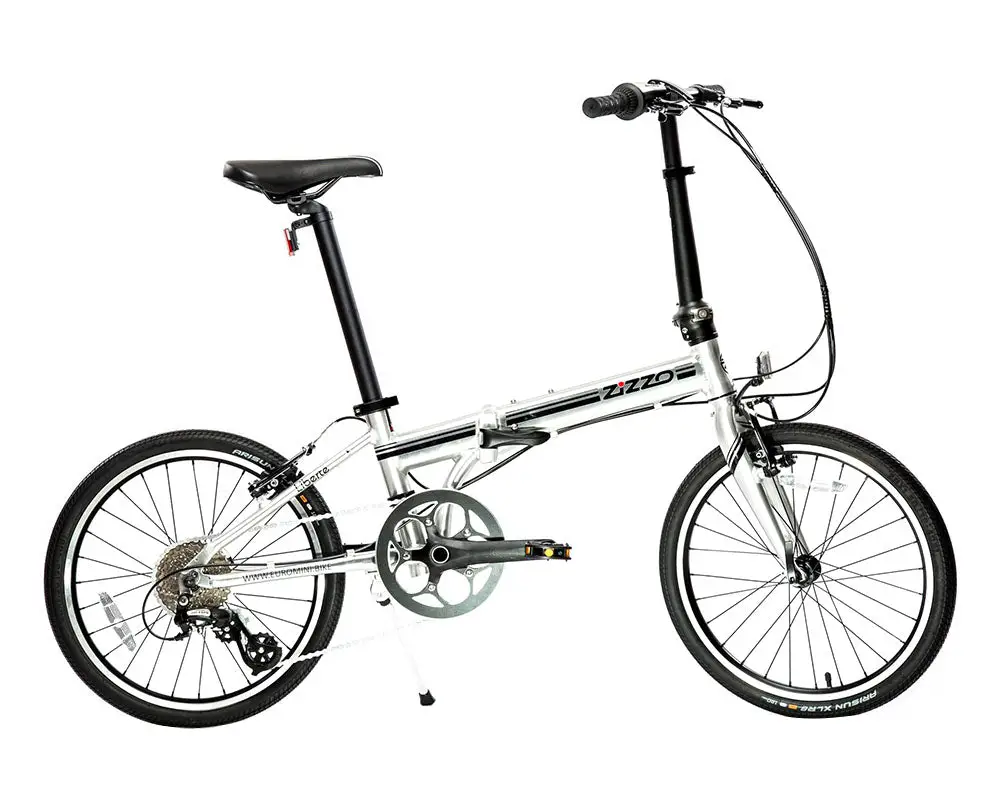 Basic Info:
Weight: 23 lbs (Zizzo's most lightweight bike to date!)
Hollow-style sealed bottom bracket
Quick-release wheels
8-speed Shimano components
LX frameset (6066 light aluminum alloy)
1.5-inch high-pressure road bike tires (max 110 PSI)
Rust resistant components
Build for speed purposes and city traveling
Color options: black and red
Specs:
Reach: 24.5 inches
Maximum leg extension: 27 inches
Highest handlebar position: 42 inches
Lowest handlebar position: 37 inches
Folded width: 14 inches
Folded height: 27 inches
Folded length: 31 inches
More information on the Zizzo Liberté specs can be found here.
The Pros & Cons of the Zizzo Liberté Folding Bike
Pros
It's Lightweight
Weighing in at a mere 23 lbs, the Liberté is Zizzo's lightest bike, which is ideal for those who need to pop on and off of public transport during their daily commute, are limited for space at home or in the office, or wish to stow it in the trunk for a weekend away.
It's Compact
The Liberté is known in the bike community to be more compact-worthy than most, if not all, of its rivals. Its folding prowess means it can be taken anywhere without being too bulky or a burden to find space to leave it. A great option for those doing van life or RV traveling. 
It's Cost-Effective & Great Value for Money
As bikes go, the Zizzo Liberté is definitely on the lower end of the scale, and considering all it brings to the table (lightweight status, practicality, speed, etc), it is excellent value for money.
Cons
It's 'Feature-Heavy'
A few reviews have stated it is a bit heavy in the feature department, which can be a burden for those who like simplicity.
Seat Comfort
This folding bicycle isn't known for having the most comfortable of seats.
Unsturdy Features
While the bike itself is very robust, some of the features (such as the taillights) aren't quite as sturdy, so they need care.
Zizzo Liberté Folding Bike: FAQs
How do I stop my folding bike from unfolding?
The most reliable way of preventing your folding bicycle from unfolding when you don't want it to is to lock it. If that fails, you can also 'anchor' it to the ground using something like a wall-mounted rack or a locking bike rack.
How to carry a foldable bike around?
Foldable bikes are a godsend in terms of practicality; however, transporting them around when not in use can be a bother. Your best option here is to invest in a special strap designed specifically for this purpose. 
What are the benefits of using a foldable bike?
Having a foldable bicycle – and indeed cycling in general – has multiple benefits, such as:
Good form of exercise
Better for the environment
Save money otherwise spent on fuel
Easy to store and maneuver
Lighter and more compact than regular bicycles
You may be entitled to employee 'cycle to work' scheme benefits.
What's the difference between a Liberté and an Urbano?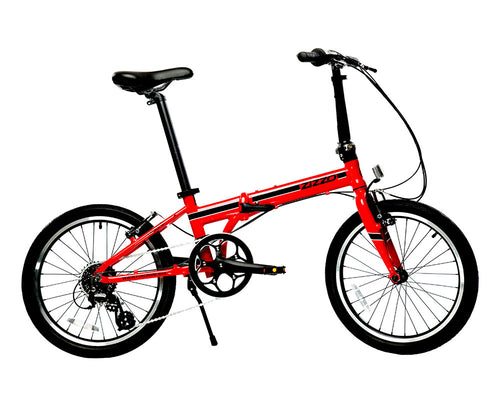 There are many notable differences but the key difference is the purpose of each model. The Liberté is ideal for road riding, whereas the Urbano can be great for off-road cycling (as well as city riding).
How to choose the right foldable bike for me?
You can choose the right 'foldie' for you by asking yourself the following questions:
Why do I want/need a folding bike?
What do you plan on using it for? (i.e.: for your work commute, for cycling in the countryside, recreationally, etc.)
Consider the size you'll need in conjunction with your height.
Do I have space at home/work to stow it?
It is also worth doing some research into foldable bikes with the best value for money. Always look at the reviews and seek recommendations from people who use foldable bikes.
Conclusion
So, there you have it! The lowdown on the Zizzo Liberté folding bike. Its key selling point no doubt is its lightweight status. Cycling via a foldable bike has multiple benefits and those looking for a healthier, more eco-friendly approach to getting around can certainly benefit from investing in one!
If you're thinking about treating yourself to one, always do your research but base your decision on your own needs.