Bike theft is a real problem across the globe. In the United States, they even have what some call a "bike theft season." Having your bike taken by thieves is also a prevalent problem in England and South Wales.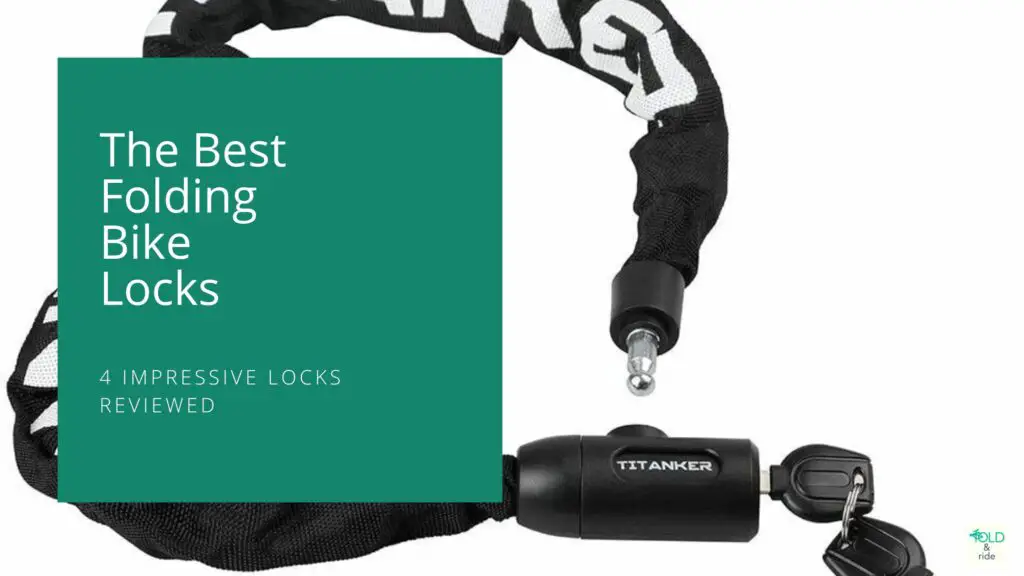 As an Amazon affiliate, we earn from qualifying purchases.
You can take many steps to help prevent the theft of your bike. Registering your bike, storing it in an enclosed garage, installing security cameras or motion cameras, or keeping your bike inside  your home are all suggestions given for this problem. 
Among those suggestions, locking your bike to a secure post is one of the most effective. But which folding bike lock should you buy? We will show you our top four picks.
1 – Kryptonite Folding Bike Lock – Best Overall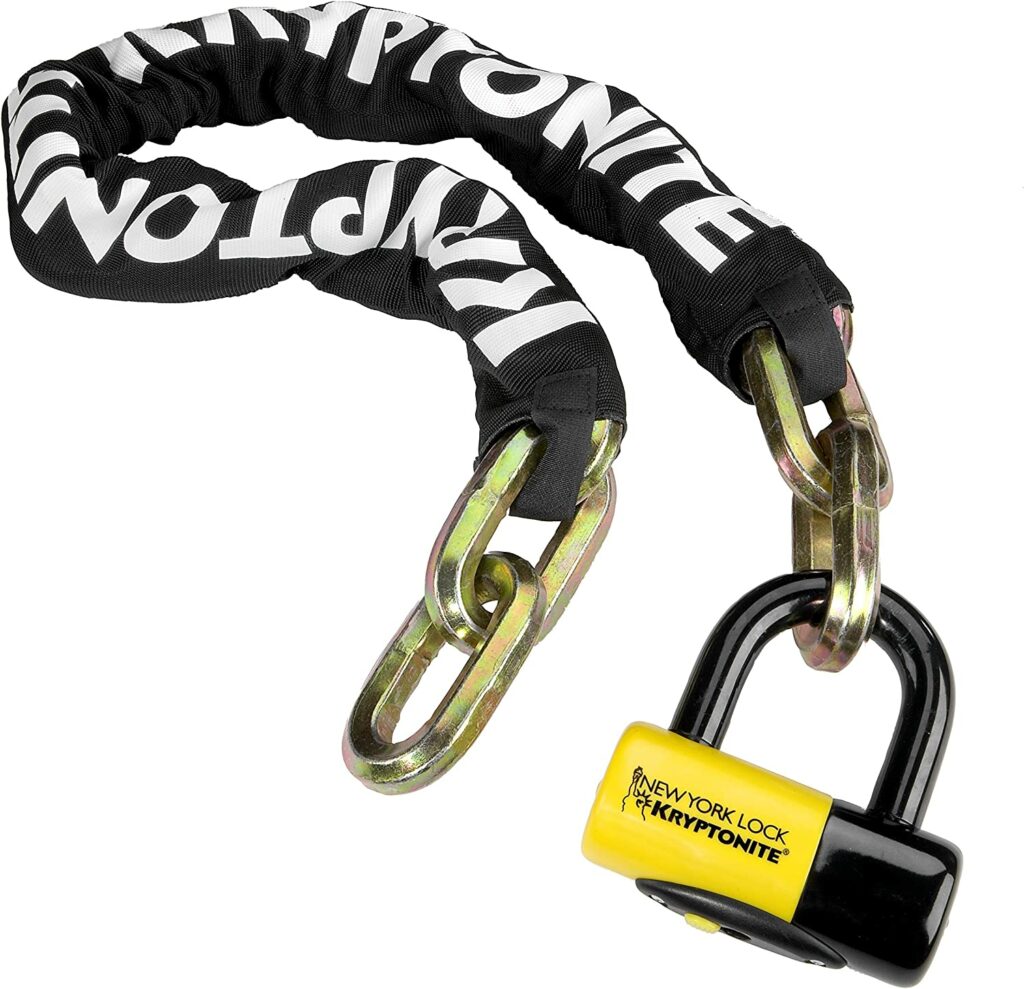 The Kryptonite "Fahgettaboudit" New York Disc Lock is made from 3t hardened Manganese alloy steel, making it a strong and rugged lock for your folding bike. It features "hoop-n-loop" fasteners and a powerful steel chain covered in a protective, durable nylon cover.
A 15mm steel shackle gives you maximum performance in this lock, and their patented hardened steel oval crossbar only adds more security to the equation. The double deadlock-style locking helps ensure that your bike will be there when you return.
Kryptonite is so sure that your bike will be safe from thieves with its lock that they come with an "anti-theft protection offer" or ATPO. If your bike is stolen while you are using any of the locks that are included in the offer, they will reimburse you the cost of the bike, up to a certain amount listed on this page.
It says a lot when a company is willing to stand behind its product in this way. There are several options to buy this product from Amazon for under $150, with free shipping to Prime customers.
The only drawback to this lock is the weight. At 15.25 pounds, it can be a bit difficult to lug around with you throughout the day and awkward to maneuver in tight spaces when trying to secure your bike.
2 – ABUS 6500/85 Bordo Granit X-Plus 

While this lock costs a bit more at $190 on Amazon, shipping is free with Amazon Prime. This lock is made of durable iron and alloy steel and weighs just over four pounds. It's recommended for use in high-risk areas, and it's the highest-rated folding bike lock available at this time.
Two keys come with this lock, and one of them features an LED light for convenience when securing or unlocking your bike in areas that are not well-lit. Hardened steel is made into 5 mm bats and connected with exclusive rivets to give you even more protection.
This lock earned a 15/15 score from ABUS. It is coated with soft plastic to protect your bike's paint. 
3 – OnGuard Pitbull STD U-Lock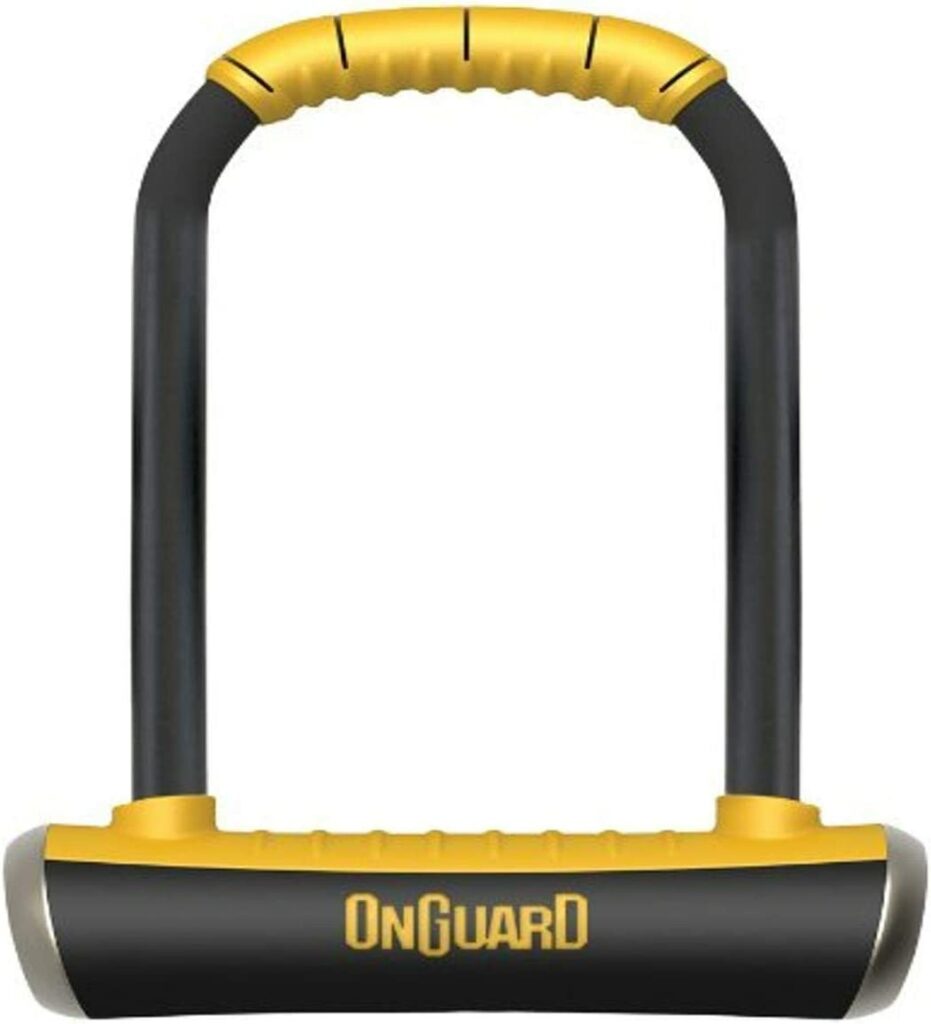 If you are looking for something a bit less costly, the OnGuard Pitbull STD U-Lock is a great choice for just over $45 on Amazon. It features a snap lock quick-release bracket that has multi-positional mounting. 
Five laser-cut keys come with this lock, along with four spare grip keys and a small lighted key for dimly lit areas. The OnGuard Pitbull is made of hardened steel and vinyl, which gives you more options for locking. It weighs over 6 pounds.
4 – Titanker Bike Chain Lock – Lowest Price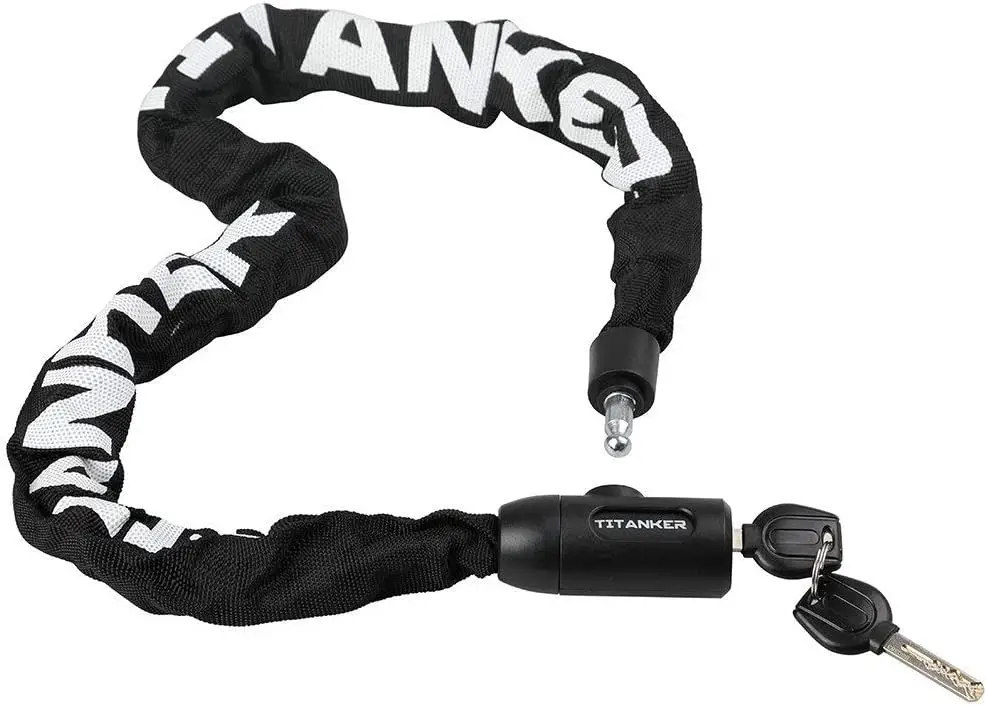 The Titanker Security and Anti-theft bike lock works well for folding bikes, doors, fences, gates, and even motorcycles. At just under $15, it is the cheapest lock on our list. This lock comes at six, eight, or ten millimeters thick.
Made of alloy steel and weighing two and a half pounds, the Titanker is a good heavy-duty lock at a lower price. It comes with two keys but can be unlocked with only one of them. 
A protective nylon cover keeps grime or rust from becoming a problem. Scratches won't be an issue either, with its zinc-plated heavy-duty steel. While it is lighter and much easier to carry around with you, it won't offer the level of protection that a more expensive lock will. 
Conclusion
Those are our top four picks for folding bike locks in 2022. Please don't hesitate to browse our site for more posts on folding bikes, scooters, and more!