There are so many folding bikes on the market, even if you have narrowed your search down to just one brand. You may still have a lot of choices to sort through in an effort to find the one that will suit you best.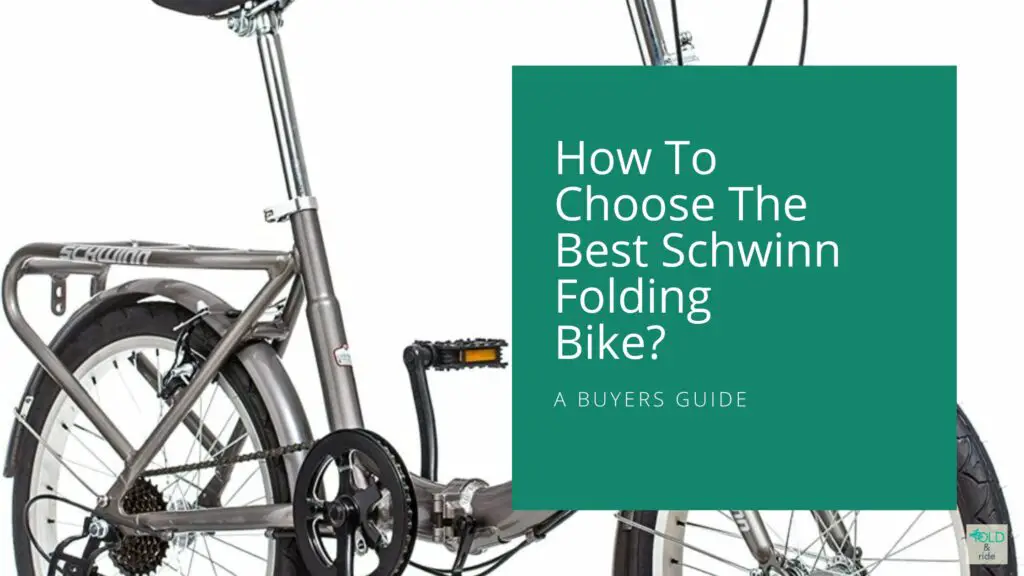 As an Amazon affiliate, we earn from qualifying purchases.
When it comes to finding the best Schwinn folding bike to fit your needs, there are a few questions that you can ask yourself. Let's go over a few crucial factors you need to remember when shopping for a Schwinn folding bike.
How and Where Do You Plan to Use the Bike?
One of the necessary steps to discover which Schwinn folding bike is best for your needs is understanding what those needs are. Are you looking for a bike to cruise around town, or is rural travel more your style?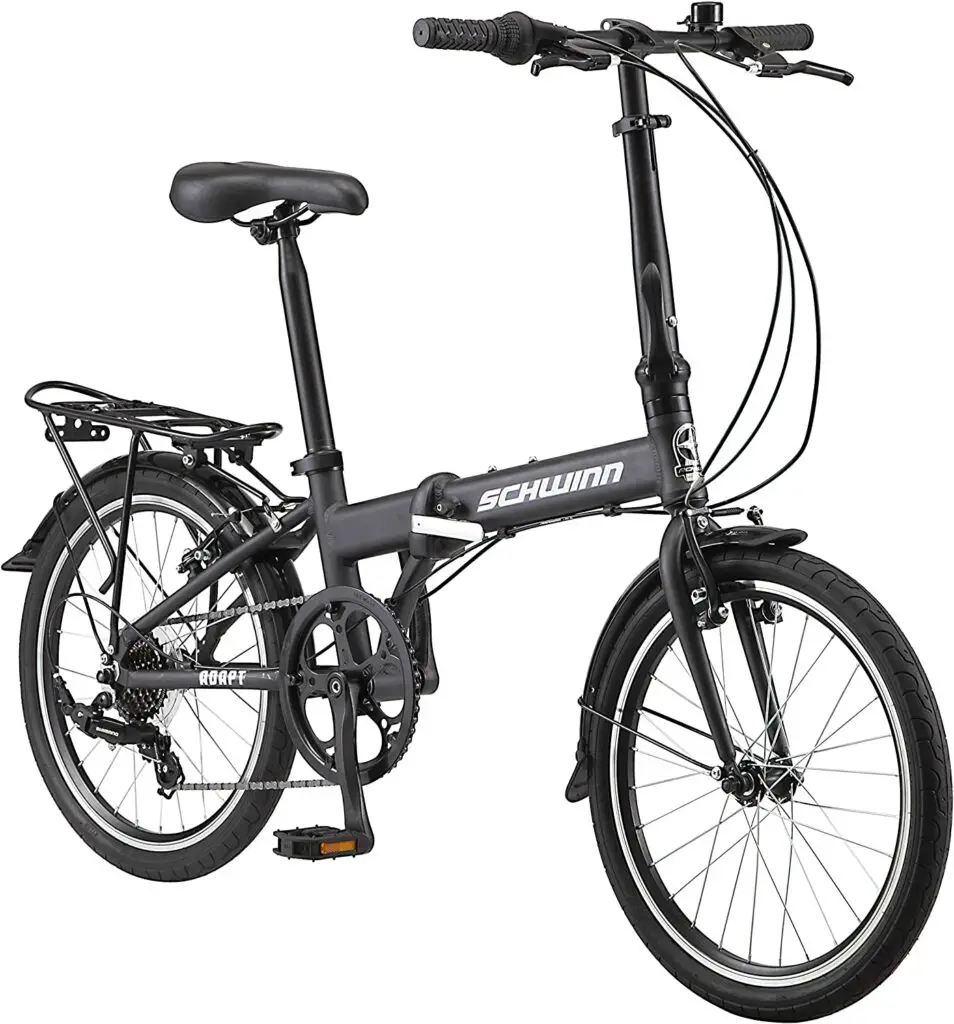 Do you plan to use your folding bike to commute to work or school daily? If so, will it need to fit beneath a seat on the train or inside of your car's trunk? Perhaps it will need to fit in a cabinet, beneath a desk, or in an office cubicle?
You will need to decide whether you plan to use the bike daily or for just an occasional ride. The distance you plan for each trip is also significant to factor in, such as time of day, your height and weight, whether or not you'll need to carry things on the bike, etc.
Which Schwinn Folding Bike Fits Into Your Budget?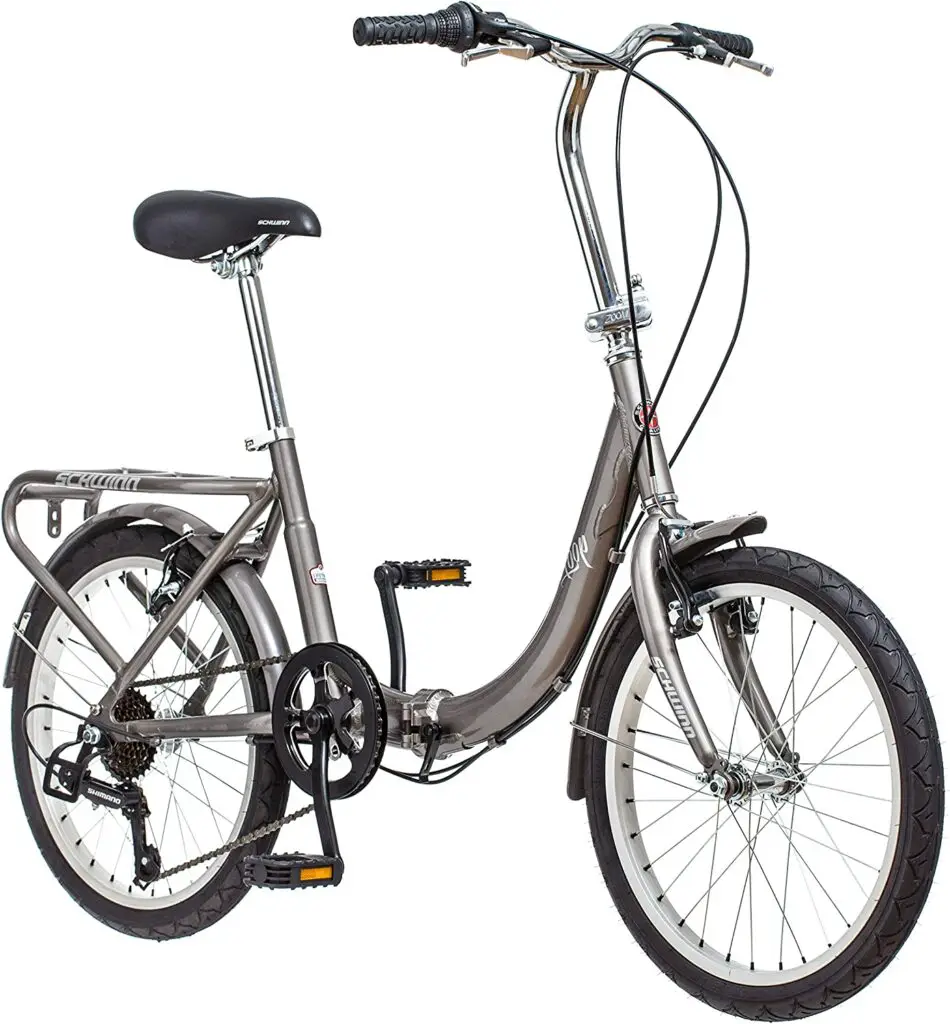 Knowing how and where you plan to ride your folding bike is essential, but recognizing which bikes are in your budget is equally important. Schwinn has many styles of folding bikes at various prices, and knowing how much you have to spend will help determine which bike you can buy.
You can find a great Schwinn folding bike for under $400, but it is important to note that the price increases with quality. If you want a lightweight folding bike, for example, it will cost a bit more than a heavier one.
While a steel bike may seem more durable, it is also heavier. Many like steel frames because the vibrations from the road are cushioned more on a heavier bike. Steel bikes tend to have the lowest cost. 
Aluminum folding bikes are a bit more costly but also lighter. However, you will feel more bumps and shakes when riding. Carbon fiber frames cost the most of all three types, and they're also the lightest. Lighter folding bikes are easier to carry, so some are willing to pay a bit more for this convenience.
Which Features Do You Need?
Do you plan to ride at night? If so, you will need good reflectors, LED lights on the front and back, and brake lights. If you want to take along a backpack, box, or other items, you might look for a bike with carrying racks. 
You will need to be sure that the tires, brakes, drivetrain, etc., fit with the terrain and distance you plan to travel. If you will often be on wet, dirty roads, buying a bike with a casing over the chain and brakes is a good idea to protect them.
For those riders who plan to park their bikes upon arrival, a kickstand is a good idea. If you are going to fold it and immediately put it away, you will either need a bike with a case or some way to secure it so that it doesn't come unfolded.
In Closing: Other Things to Consider
All of these factors are important when choosing a folding bike from Schwinn. You will also want to be sure that the bike you choose is safe to carry your weight and will be comfortable at your height. A man over 6'2" who weighs over 350 pounds may not be able to ride a folding bike with 20" wheels.
We hope this post has helped you choose which Schwinn folding bike is best for you. Please feel free to look over our site for more posts about your favorite bikes!