The Jetson Bolt Pro Electric Bike is an excellent choice for folding bike enthusiasts and e-bike users who are searching for an affordable bike that will take them a bit further than the usual trip without costing a lot more.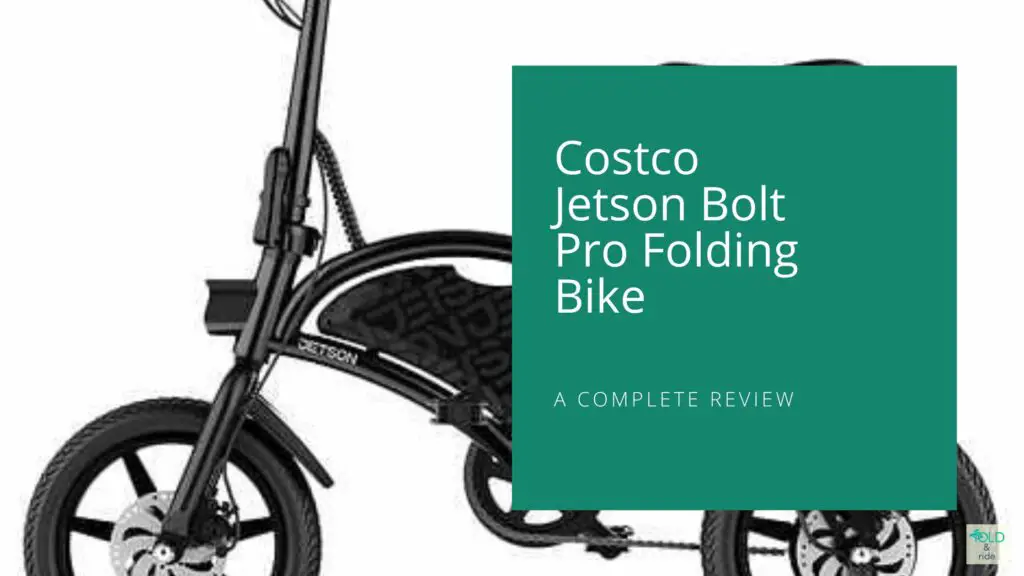 As an Amazon affiliate, we earn from qualifying purchases.
Costco customers all over the internet are talking about this product being sold at their local stores. You can also purchase this folding electric bike online directly from the Costco website. 
This article will reveal the pros and cons of the Bolt Pro sold at Costco. Let's look at reasons to buy this bike and maybe a few reasons why it may not be a good fit for you so that you can make an informed decision.
Reasons to Buy the Jetson Bolt Pro at Costco
The Jetson Bolt Pro Folding Electric Bike is available to purchase in several countries, including Spain, Canada, the United States, and the United Kingdom. With so many options, why should you choose to purchase yours from Costco?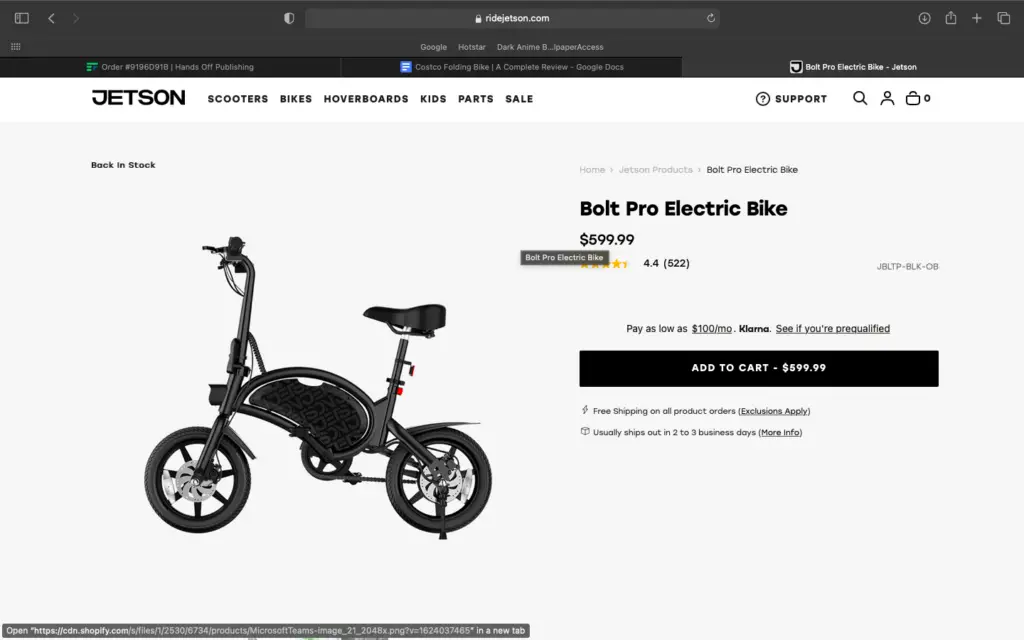 Much lower priced – While Costco doesn't really specialize in bikes, they have made this one very affordable for their customers. You can buy the Bolt Pro for just $374.99 on the Costco website, while it is much higher at $599.99 on the Jetson website. Standard shipping in the US is included in the Costco price, and shipping is free on the Jetson site.
Convenient location – For many customers, a Costco store nearby likely sells the Bolt Pro. If this is the case for you, buying your electric e-bike is as simple as getting into the car and making a trip to the store. 
No waiting period – Purchasing from a local Costco store could remove the wait time it takes for your bike to be shipped if you purchase it online. You can begin charging it within minutes of your purchase.
What Are the Pros of the Bolt Pro?
For its price, the Bolt Pro is an excellent little folding e-bike with many positive features. We have already pointed out the low cost, so let's look at a few other reasons to choose this product.
Speed – This bike goes pretty fast for what it is. While it has a speed of 15.5 miles an hour, the 350-watt motor makes it possible to go a bit faster. 
Pedals – You don't have to be afraid that you will travel too far or too long, run out of battery power, and be stranded. This bike can be ridden as an e-bike or pedaled like a regular one. 
Balanced, sleek frame – The frame of this bike is balanced well from back to front. They have also run the cables and wires through the frame so that they aren't flapping in the wind as you ride.
14″ Wheels, Dual Disk Brakes – The wheels on the Jetson Bolt Pro are two inches larger than those on the Bolt. Dual disk brakes make stopping fast and safe. 
Easy to assemble – Once you have taken the bike out of the box, you will need to install the rear fender, pedals, handlebars, and seat. Turn the handlebars so you can easily reach the brake levers, and you're ready to go!
Variable speed twist throttle – This allows you to speed up and slow down with just a twist. 
Integrated headlight with three modes – You can choose whether to have your LED headlight flashing quickly, flashing slowly, or giving off a solid beam of light. A disposable battery powers the light.
Chain cover/ chain guard – This protects your chain and other parts from rain and grime off the streets and keeps your pants from being snatched into the chain. 
Cons of the Bolt Pro from Costco
Those are just a few of the many pros of this e-bike. Let's take a minute to look at a few cons. 
Doesn't fold in half – While it will fold to be smaller, this bike does not fold in half. The seat, seat posts, and pedals can be removed if desired, but they also do not fold. 
It is a bit heavy – This bike is a bit heavier than some other folding bikes, at over 40 pounds. This will make it a bit harder to carry.
You cannot remove the battery – You cannot remove the battery to charge this bike. The bike will need to be parked near an outlet to charge, so you may have to find room for it at work, school, etc., or pedal it home.
Conclusion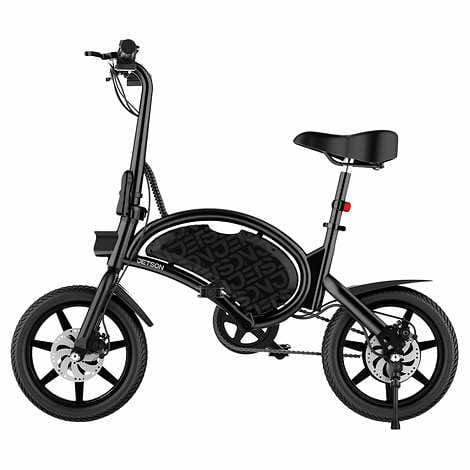 These are our thoughts on the folding electric bike from Costco. We hope this post has helped inform you about the Jetson Bolt Pro so that you can decide whether or not it is a good choice for your needs. Feel free to look over our site for more folding bike articles.